The University of Texas at Arlington's Department of Computer Science and Engineering (CSE) is partnering with State Farm Insurance to train students on what might await them in the business world.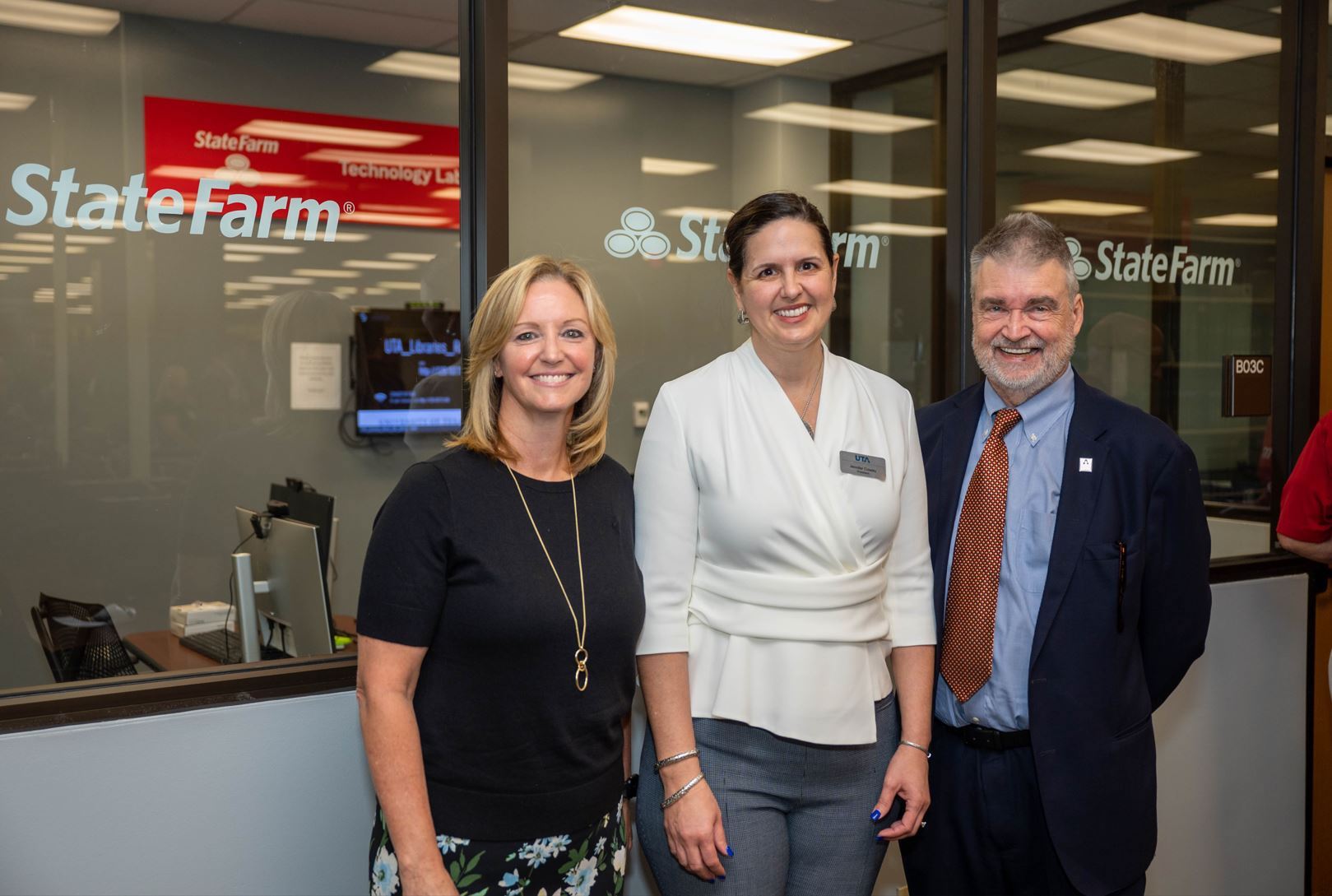 State Farm has launched the State Farm Technology Lab, which will teach CSE students that the data world doesn't begin and end with many of the high-tech companies typically associated with computers. The technology lab is for UTA interns to work on State Farm-assigned projects.
"As the largest provider of auto and home insurance in the U.S., State Farm is committed to creating a more efficient means of technology to assist our customers where and how they want," said Wendy Mazza, State Farm vice president of operations of p&c claims. "The State Farm Technology Lab at UTA is going to open those doors and create those connections for our interns to understand that what they do here with us is meaningful, impactful and appreciated."
UT Arlington President Jennifer Cowley said UTA's partnerships with businesses play an important part in building the University's work in the community.
"We're appreciative that State Farm Insurance values these kinds of partnerships to benefit our students," Cowley said. "Our students get critical workforce experiences while still in college, and UTA helps the business community develop real-world solutions to everyday challenges."
Chris McMurrough, CSE associate professor of instruction and director of senior design, said: "At its core, the partnership operates as a job-training ground for UTA students. It's about job placement. Many of the students who have worked in the State Farm space have been hired by the insurance company."
State Farm already provides scholarships and supports events like HackUTA (UTA's annual hackathon) and the College of Engineering's Innovation Day. State Farm has provided more than $50,000 in funding for the technology lab.
Ron Cross, associate professor of practice in CSE, said people don't realize how embedded the insurance industry is in developing and using software-based technology. Examples include machine-learning systems that crawl social media looking for potential insurance fraud and drones that survey storm damage to a client's roof.
"That takes a certain number of skills that students have to learn in UTA classrooms," McMurrough said.